Cabling
Every installation is different, which is why we developed an affordable yet flexible family of premise wiring services to fit a variety of environments. Our team of technicians have an in-depth understanding of telecommunications distribution techniques and applications, enabling them to install a system that specifically meets your requirements.
Turn-key solutions
Telecommunications wiring systems
Administration of telecommunications infrastructure
Fiber optic backbones and fiber-to-the-desk installations
Local Area Networks and inter-networking integration
Private CATV / CCTV distribution systems
Overhead paging systems
3rd party services - Telecommunication Distribution and Structured Cabling
Special services for electrical and general contractors
Professional consulting
Telecommunications termination of installed wiring plant
Infrastructure testing services
Documentation services and telecommunications administration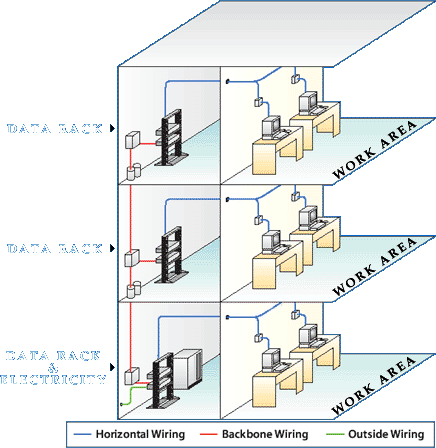 Voice Over IP
Jump Network Telecommunications Ltd. offers a wide range of flexible, scalable Voice Over IP solutions that can be completely customized to meet your exact needs. Our VoIP solutions offer more than just a phone system; we also offer remote administration and remote MAC assistance, along with cutting-edge phone sets, equipment, and integration products that let you leverage the full power of a VoIP system while still keeping your costs at a minimum.
Our latest series of High Definition Voice systems are available in a wide range of sizes and feature combinations, and can save you both time and money compared to traditional "Key" solutions. And with our systems there's no need for "licensing fees" or additional "per user" costs later on as your business grows; our systems come pre-configured and prepared to handle the maximum number of users per platform. Take a look at our Toben mini-site for more information!
In addition to providing scalable and cost effective VoIP systems we also offer SIP line services, that can help you significantly reduce your month-to-month telephone service fees. Unlike other SIP/IP line services we bring ours in to your premise on dedicated data connections, ensuring that you never suffer from "bandwidth breakdown" or lowered call quality because of your network usage and requirements. These SIP trunks provide all of the features of traditional digital PRIs, including overloaded DIDs, at a fraction of the cost. And best of all, unlike PRIs that come with a fixed line count, our SIP trunks are completely flexible, meaning you only ever pay for as many or as few lines as you actually need.
To learn more about how cost effective our VoIP systems and services are contact one of our Sales representatives today!
Our VoIP solutions include:
Flexible, scalable Voice Over IP phone systems that offer all the benefits and stability of Traditional "Key" systems at a fraction of the cost
A wide range of professional business-grade VoIP HD phones
SIP trunking services that offer you the benefits of digital lines (PRIs) at a lower cost than standard analogue services
Enhanced VoIP integration services including paging, access control, and video surveillance
Network planning and provisioning to make sure you get the maximum level of quality and reliability out of your VoIP equipment and services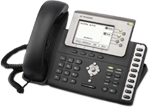 Data Networking
Jump Network Telecommunications Ltd. has earned a reputation as a very particular and attentive solution provider, focusing on structured cabling systems and telecommunications distribution. As a BICSI® Corporate Member we ensure that the design and installation of systems are 100% aligned with safety codes, such as the Canadian Electrical Code, performance standards CSA T529 and EIA/TIA568A.
We offer several services at truly exceptional value and quality:
LAN/WAN infrastructure design
Internet/Intranet connectivity
IP Based networks, configuration and troubleshooting
Fiber Optics installation
Testing and troubleshooting of existing systems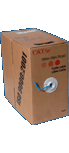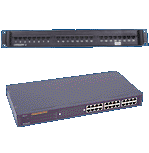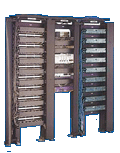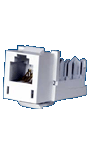 Public Address Systems
Jump Network Telecommunications Ltd. offers a full line of sound reinforcement services for commercial and institutional environments. The applications in which we have installed P.A. systems and audio equipment range from small office telephone paging systems to large systems in auditoriums, public areas, and schools. With years of expertise in the design and installation of sound systems for every type of setting and performance level, we'll help you select the best equipment for your needs.
Introducing IP Paging
In addition to conventional paging systems Jump Network Telecommunications Ltd. also offers real-time IP paging based on SIP and RTP technology. This allows for the deployment of paging systems that span multiple buildings and even different geographic locations by tapping into the IP infrastructure that is often already in place.
Our service offerings include:
Public Address Systems for any infrastructure and budget
School PA/Sound Systems
Professional audio reinforcement equipment
Custom tailored systems: restaurant, warehouse, office
PA/sound system/telephone integration
Maintenance & repair of existing systems
VoIP and IP driven paging systems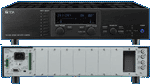 Security Systems
Protection of your business and property is a top priority; as an end-to-end solution provider, Jump Network Telecommunications Ltd. offers a wide range of security services. We provide, design and install access control systems and state-of-the-art intruder detection infrastructures featuring proximity technology. For the most demanding environments, we also install long-range motion detection devices and custom alert systems.
Our offerings include:
Professional grade access and exit control installations
Exit control surveillance systems
Photoelectric beams and perimeter alert
Motion detection (standard & long range), Door applications
Card or Keypad Entry Systems
CCTV integration equipment
Maintenance & repair of existing systems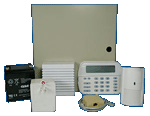 Video surveillance / CCTV systems
Whether you need a CCTV/Video Monitoring infrastructure to enhance your security system, or for communications purposes, Jump Network Telecommunications Ltd. is your professional grade video surveillance system integrator.
We offer a complete range of consulting and integration services to maximize the use of your CCTV system. From professional grade equipment to specialized packages for small premises and from TCP/IP based video surveillance/CCTV to digital video recorders.
Each professional video surveillance / CCTV installation will be designed to precisely fit environment and application:
Small office and specialized CCTV (i.e. warehouse, school)
Medium haul (i.e. campus) video communications networks (fiber optic video transmissions)
Enterprise-wide enhanced video surveillance and security
Integration with other security hardware (i.e. access control)
Remote and TCP/IP video (i.e. streaming and conferencing)
Digital CCTV hardware and integration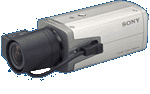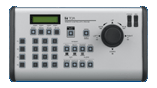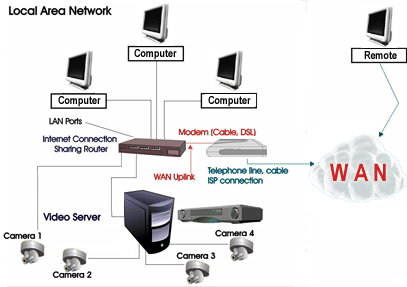 Legacy Telephone Systems
Jump Network Telecommunications Ltd. has been servicing and maintaining legacy key phone systems for over 10 years. We specialize in Nortel MICS, CICS and BCM equipment as well as smaller Norstar systems.
We offer very competitive pricing on replacement parts and accessories, as well as auxiliary products, e.g. headsets, voice mail, and conference phones.
Our legacy support services include:
Maintenance of existing Norstar and Nortel phone systems
Moves, adds and changes on Nortel phone systems
Provision and installation of telephone accessories (e.g. voicemail, headsets)
Telephone PA/sound system integration
We also offer a wide variety of Voice Over IP upgrade and migration options for customers who are looking for enhanced functionality and reduced cost of ownership. Check out our VOIP services today or send us an email and let one of our sales representatives explain the benefits and cost savings that an upgrade to VOIP can provide.





Custom Systems
Jump Network Telecommunications Ltd. also provides complete system customization and development services to help you address needs that don't fit into the "typical applications" of existing products. Thanks to the diversity of our product portfolio we can help you select and install systems that will seamless integrate together to provide unified, total solutions; and of course if you ever need servicing or enhancements to your integrated system you don't have to worry about dealing with separate companies or services, we'll take care of everything for you.
We also offer complete "from the ground up" unique solutions for customers with specific requirements that can't be addressed by existing hardware or equipment. Our talented team of hardware and software developers are at your disposal to help bring you solutions that others claim to be impossible.
Customization services that we've provided to customers in the past include:
Software and web development/web integration of security alarm systems
Complete voice/security/data over Fiber optic systems for scenarios where complete electrical isolation between buildings is mandated
Smart-phone interfaces and controls for alarm and access control systems
Custom electronics to augment existing systems including expanded relay drivers, complex sensor systems and automation products.
At Jump Networks we don't believe that something can't be done, and will work with you to develop the most efficient and cost-effective solution possible for any situation you might run into.